Loft insulation allows your home or building space to retain heat in the winter and release heat during the summer. Heat retention is achieved by the hot air rising from the bottom of your house to the top where the material that is placed inside your roof creates a barrier that retains the heat. If you don't insulate this will likely lead to you losing up to 25% of the heat that is generated in your home through the loft. The material that you choose to install has different degrees of thickness that help create superior levels of insulation.
Installing insulation is known to greatly improve your home's energy-efficiency rating. You should get an energy performance certificate independently for your home as you can use this for future reference. There are many other benefits regarding insulation, as it is normally has a long lifespan of up to 40 years while being environmentally friendly as it reduces your carbon footprint. Understanding the installation process and the different materials used for insulation as well as the costs will assist you in determining which insulation is best for your property.
The Different Types of Insulation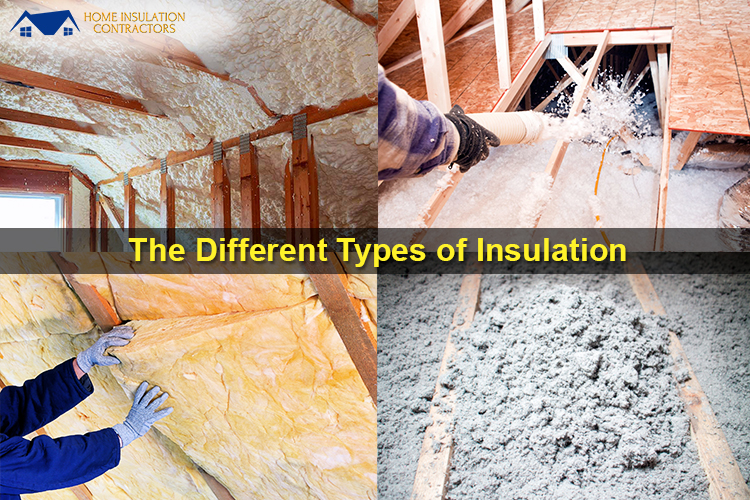 It is important to be aware of different types of insulation on the market in order to select the one that is best suited for your property.
Spray Foam Insulation
It helps keep your home warm in the winter and cool during the summer due to the properties of the insulation. Spray foam insulation is supposed to be applied by a professional. This is because making a mistake with the application can end up being costly to fix. It is known to be one of the best types of insulation that you can choose. You can improve your home's energy-efficiency rating and save approximately 50% on your energy bills.
Fibreglass Insulation
Fiberglass insulation needs to be maintained every 5 years and can be potentially dangerous if not used with caution. The price range for the insulation is considerably cheaper within the market. The thickness varies and can be easily applied to the joists of the loft. It may not insulate your home very well in the winter if it is not maintained.
Cellulose Insulation
Cellulose insulation is a very natural option and may also be known as blown insulation because of the materials that are used. The materials that are used include recyclable materials such as shredded papers. It is blown into the space which is why it is also known as blown insulation. Cellulose can be potentially dangerous if it is not used with caution and it is advised that a professional assists with the installments, which increases the costs. In addition, it absorbs moisture easily, which reduces the long-term efficiency and causes the insulation to rot.
Loft Insulation
The choice of loft insulation is also influenced by the materials or type of ceiling accessible when you decide to start on the installments.
How Much Does Loft Insulation Cost?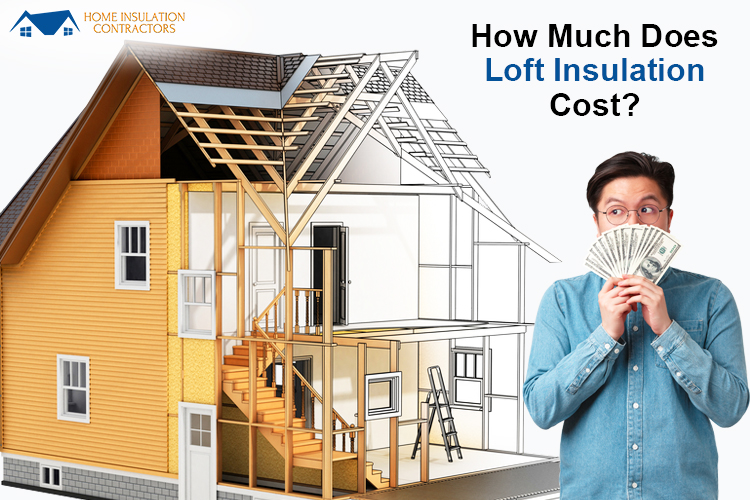 It can be said that the loft insulation cost uk is dependent on the size, type of your property, and the type of insulation. The cost of insulation will also be dependent on the type of home you have (different costs for semi-detached or detached, bungalow, and terraced homes) and it will also depend on what region you live in. This is why it is important to consider the materials you choose to use and the density chosen.
Loft Insulation Savings
The yearly loft insulation uk cost that can be found through the reduction of your energy bills varies accordingly. The correct insulation will save you hundreds a year and over time insulation will save you enough money to easily cover the costs of insulation.
Loft Insulation Dos
Do make sure you take the service of an accredited and experienced organization to renovate or install your loft insulation.
Do take advantage of our free site survey and 12 months no obligation quote service to see how much you can save on your energy bills along with reducing your carbon emission. Simply click and we will arrange a FREE site survey at a day and time that suits you.
Do use spray foam insulation if your space is little or have tight spaces. Spray foam can be sprayed into tight corners and areas with the use of a hose and pressurized air, and you can, in any case, take advantage of spray foam loft insulation uk even in awkward spaces or just in general as it has so many advantages over other types of insulation.
Loft Insulation Don'ts
The loft insulation don'ts are crucial to keep in mind, as they help you save money and prevent you from harming your loft space, please keep in mind that loft insulation is not a DIY job.
With that in mind, please read these important instructions regarding what not to do when insulating your loft:
Don't ignore the loft insulation guidelines regarding the necessary quality of insulation material and thickness. These guidelines are there for a reason and ignoring them will mean you could waste your money on insulation that isn't and energy efficient and it doesn't keep your home warm.
Do not do loft insulation on your own. It requires an expert and certified installer to do it. The removal of old insulation may expose you to harmful chemicals. Also, while doing spray foam insulation, you could be in harm's way if you aren't a skilled professional.
Don't use insulation materials that are NOT approved for use in loft spaces. Use only certified and accredited companies to recommend the correct insulation for your home.
Try not to underestimate the cost savings you can achieve in the form of energy bills when installed the right way. By using spray foam insulation for your lofts, you can save up to* 50% on your energy cost.
If you do have any questions, please don't hesitate to contact us. Thanks