For a typical 3-bed semi-detached home, expect to pay £8400-£16000 for external insulation and render. For internal insulation and plaster, expect the price to be lower at around £5100 – £7100. More people are becoming conscious of the impact of their activities on the environment. Due to this, increasingly, people aretrying to improve regarding saving their energy, managing their homes, etc. Energy efficiency has become a prevalent factor in running a home, and one way to make your home more energy efficient is by finding the best insulation for your house.
What Is Home Insulation?
Home insulation involves fixing protective barriers around your house to manage heat flow and prevent heat from either entering or leaving your home. Some of the most common places to insulate include:
Walls
Lofts
Floors
Windows
Pipes
Why Do We Need Insulation?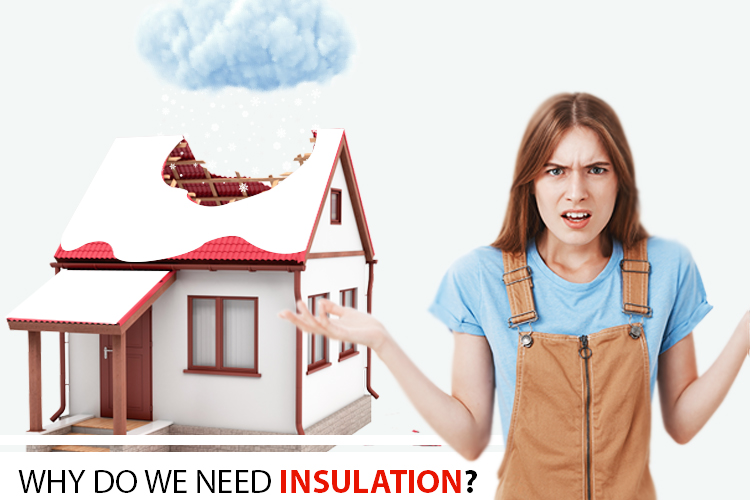 You should insulate your home to help reduce the amount of energy that escapes from it and in order to help regulate heat flow. Here are some significant reasons why you need insulation.
It Saves You Long-Term Costs
Insulating your home helps to manage the temperature in your indoor space during both cold and hot weather and helps to protect your home from external weather conditions. As a result, you'll end up spending less on your cooling and heating expenses.
Enhances Your Comfort
Installing the best insulation for your home will help make your home more comfortable no matter the season, be it during the winter or summer. This is due to the temperature stability that home insulation brings, always making your indoor space cosy with the optimum temperature for you. For instance, getting the proper insulation can make your room warm enough for you and your family.
Improves ConditionsIn Your Home
Another reason why you need insulation is to help improve your overall conditions in your home. This benefit is because insulation reduces dampness and humidity in your house and serves as a protective layer on surfaces such as your walls and windows, reducing condensation. As a result, the chances of mould growth are significantly reduced. This effect, in turn, helps improve the quality of air indoors and contributes to your health and well-being.
It Helps Your Home Last Longer
Proper home insulation also enhances your building's durability. Depending on the insulation option you choose, it can last you for years and provide the best protective barrier you need for your walls. This covering reduces any cracks or marks on your walls and helps keep your home in good condition. It also helps increase your home's resistance to any harsh weather conditions. As a plus, it also helps enhance your home's appearance.
Impacts The Environment
As more people become environmentally conscious, searches like 'local insulation companies' near me have become more popular. This is due to the significant impact home insulation has on the environment. Statistics reveal that domestic homes cause about 27% of greenhouse gas emissions in the UK. Insulating your home helps reduce energy consumption rates that would have otherwise arisen from excessively using domestic heating. This result helps to protect the environment and minimise the emission of gases such as Carbon Dioxide.
Other advantages of home insulation include easy maintenance as you don't need to do much to maintain it. It's also quick to install.
Types Of Insulation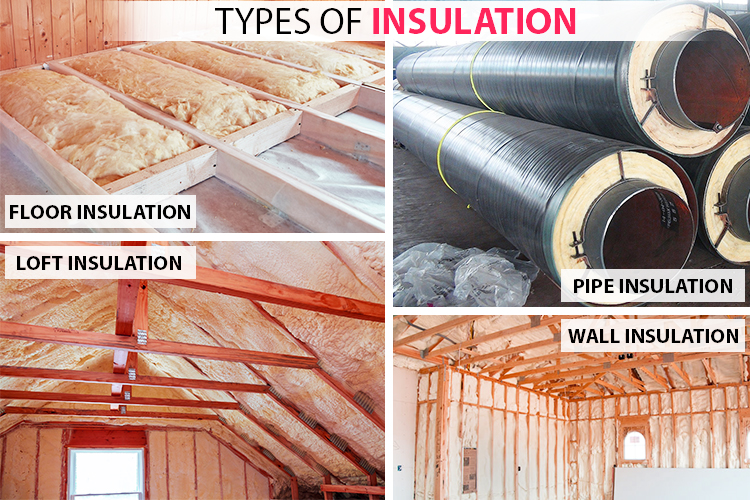 There are several types of insulation options to choose from, including those below:
Loft Insulation
This kind of insulation is thick and easy to install. It's made of mineral fibre and placed either in your roof or loft. Due to its thickness, loft insulation easily captures any lost heat and helps prevent wind or cold weather from getting inside.
Pipe Insulation
This kind of insulation is done using wrapping or foam tubes. They are easy to install and vary in thickness. The primary purpose of pipe insulation is to protect your pipes from any exposure. The usually insulated lines include those between your home tank and boiler to help maintain heat.
Floor Insulation
Floor insulation helps to reduce your heating costs significantly. It starts with identifying the kind of floor you have to find the best insulation for you. Some people use basic sealants from hardware stores, but other floor insulation options are worth considering, such as underfloor spray foam insulation.
Wall Insulation
The primary purpose of wall insulation is to enhance warmth in homes and help old houses last longer. It usually takes between two to four weeks to install. Wall insulation also enhances your home's exterior appearance.
The Best Insulation Option For UK Homes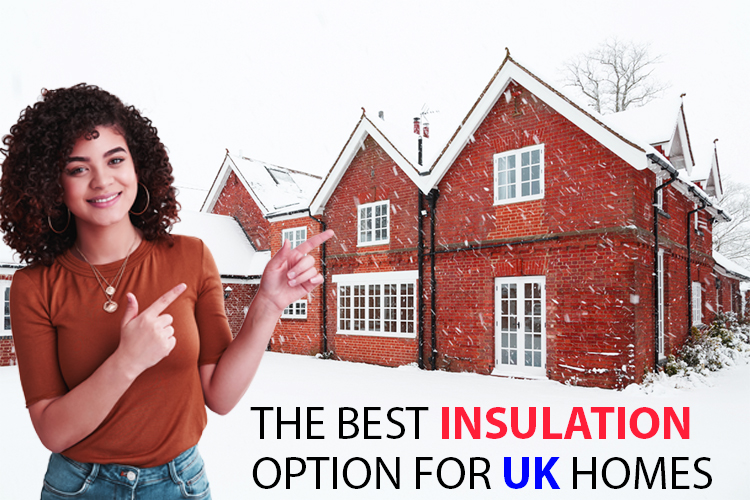 An alternative that has become popular other than traditional insulation options is spray foam insulation. This option comes in liquid form and can be used for many areas in your home, from your floors to your walls, roof, etc., and can easily be applied in areas that are usually difficult to reach.
The types of spray foam are:
Closed-cell spray foam, which has higher insulation qualities and sets rigidly
Open-cell spray foam, which is lighter and will need some reinforcement to be thicker. It helps reduce condensation and blocks airflow.
Spray foam insulation is dynamic and helps maintain warmth in your home. It also helps to prevent air leakage. It's even known to have the added benefit of helping to soundproof your home. Before installing spray foam insulation, it's vital to speak with the best local insulation contractors UK has to offer to determine whether your home is suitable for this option and assess any potential risks. Spray foam insulation should only be installed by a professional. Your home should also have good ventilation for spray foam to be effective.
Other benefits of spray foam insulation include:
Freeing up space in your loft that thicker insulation options would have otherwise occupied
Waterproof options are available, making it an ideal choice if your home is in a flood-prone area
Suppose you're in the UK and looking for local insulation companies UK has to offer. In that case, Home Insulation Contractors can help you find accredited insulation companies locally. As a result, this will ensure that a professional insulation job is done that will last a significant amount of time, creating an ideal home for you to live in as well as helping the environment.