As a homeowner and a working professional, one of the most important things for you to do is to keep your loft insulated year-round. Not only will this help keep the home warm throughout the year, but it will also save you a lot of money through repairs as well as energy bills.
When it comes to choosing a type of loft insulation for your home you might be surprised how many different options there are available to you. First of all, you will want to choose between a warm and a cold loft, the best loft insulation type, and home insulation contractors uk. But don't fret, we have put together a list here today to help you with your decision.
Choosing a warm or cold loft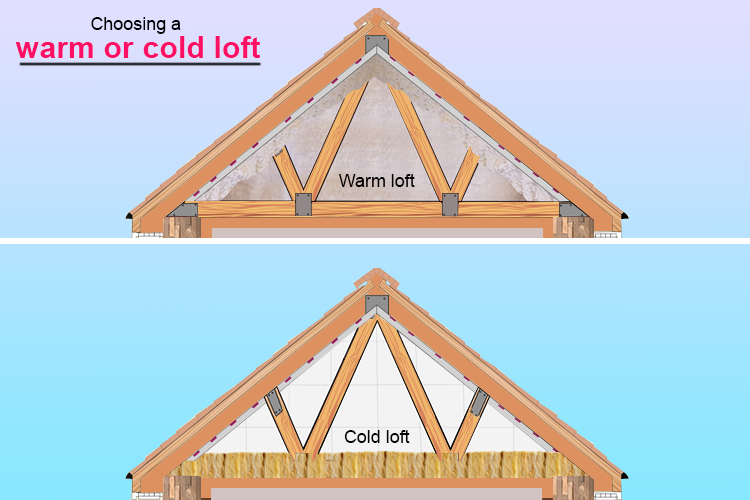 Warm or cold, that is the question. When choosing the insulation you have in your loft, the first thing you need to consider is whether you want a warm loft or a cold one. It is important to note that a cold loft is not cold all year, it is actually hot in the summer and cold in the winter to match the climate of the seasons.
First, a warm loft constitutes insulation in the floor of the loft as well as the roof. Having insulation coming from the top and the bottom of the room will help keep the loft warmer all year round. This is a slightly more expensive way to insulate the loft however it is a method that can be useful.
Cold loft insulation uk on the other hand involves insulation between the floor joists, but not in the roof. This prevents heat from getting into the loft as it rises in the home, however, it does not provide a barrier to prevent heat from escaping or entering from above. This method is much cheaper and suited to those on a budget.
The type of loft you choose here will depend on its usage as well as your budget.
Types of loft insulation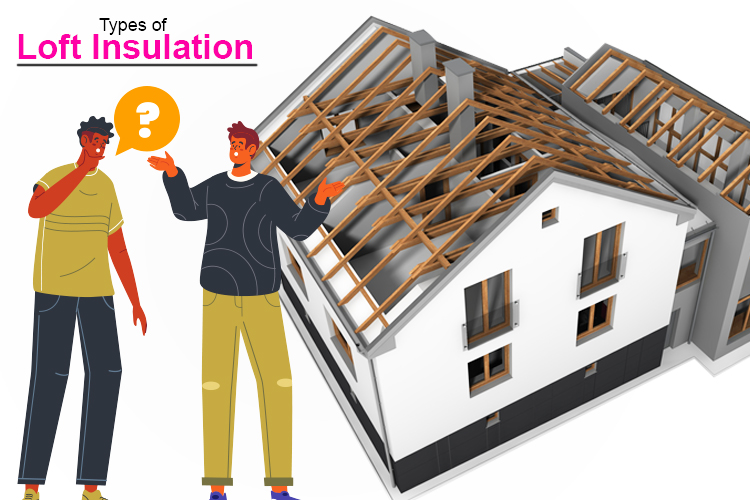 Now we know the difference between a warm and cold loft, it is time to look into the different types of insulation you can pick for your home. When looking into the best insulation UK, it is important to explore your options and see which one suits your needs as well as your budget.
Here are some of the different types of insulation you can choose for your loft space.
Blanket insulation
If you have ever been into a loft, you may have noticed fiber-like material between the joists of the room. This is known as blanket insulation, and it is by far the most common form of insulation for your home. Blanket insulation aims to provide a literal blanket of protection between the loft and the outside that will allow it to either stay warm or cool for your own purposes. This type of insulation is often made from rolls of rock, glass, foil-packed felt, or mineral fibre. It is a cheap option making it accessible for all of us, and it is suitable for cold loft insulation, but as it cannot be used on the roof it is not used for warm loft insulation.
Loose-fill insulation
The second type of insulation we are going to talk about is loose-fill insulation and this is usually used to top up existing insulation however can also be used on its own. Loose-fill insulation can be made from several different materials such as recycled newspaper, cork, wool, and cellulose fibre. Although this type of insulation is easy for you to install, it can be incredibly messy, and it will move around throughout the year.
Sheet insulation
Sheet insulation is the best type of insulation for you to use on the underside of the roof as it is sturdy and solid. Sheet insulation is made from natural or synthetic materials such as paper, bitumen, glass fleece, or plasterboard. This is a particularly useful type of insulation and is a tidier way to keep the heat in your loft. The main downside of this form of insulation is the price, and many choose cheaper options because of this.
Blown-fibre insulation
If you have ever seen the movie 'Mousehunt' you may remember a scene including filing the walls with a substance, and this is like how blown-fibre insulation looks. Blown-fibre insulation includes an insulation contactor installing this with special equipment to reach those difficult to insulate places. It does not provide full coverage alone, however, can be useful to reach those small nooks and crannies.
Spray Foam Insulation
This is the latest type of insulation that is now being used widely in the home insulation industry across the UK. It is technologically more advanced than other types of insulation which makes it a little more expensive than others. In this, we utilize a foaming liquid that is sprayed onto the surface which is required to be insulated. The spray foam then expands quickly to cover the whole of the surface and creates an airtight barrier thereby almost eliminating heat escaping through the loft of your home. It is suitable for both loft insulation as well as underfloor insulation.
The best type of loft insulation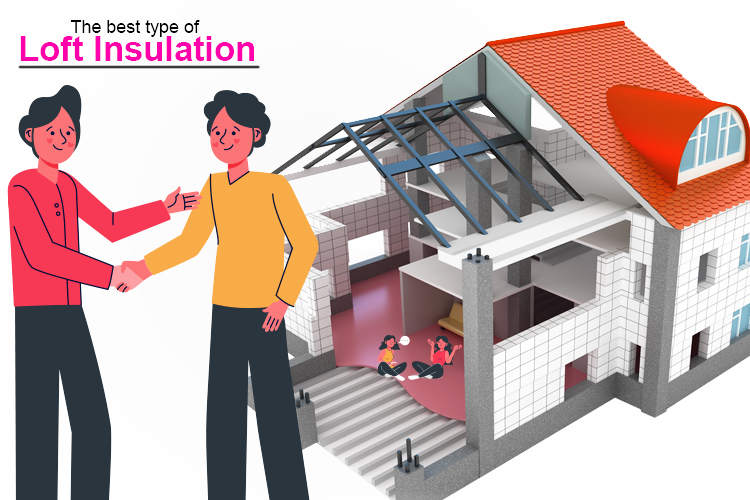 So now the question you want to ask yourself is which is the best type of loft insulation? Well, the simple answer is down to your needs. When choosing a form of insulation for your loft there are several factors that come into play that will make your decision for you.
First, do you want a warm or cold loft? If you want to have a cold loft, the best insulation option for you is likely blanket insulation as it is easy for you to install at home, and you will also save money on your insulation. If, however, you want a warm loft, spray foam insulation although more costly can be installed and it will provide the best coverage both on the roof and between the joists in your loft.
There is also the question of whether you are a DIYer or prefer a professional job. If you enjoy doing jobs around the home yourself, you will be able to use blanket insulation, sheet insulation, and loose-fill insulation. If you choose loose-fill insulation it might be even easier as you can collect and use old newspapers to do the job without spending a penny. If, however, you prefer a professional job, the best available option for you would be spray foam insulation as it provides better insulation value as compared to other types of insulation. The best thing to do here is to contact a professional insulation specialist and arrange a survey for your property. After the home insulation survey uk, specialist would be able to recommend you the best possible option for your home.
Why Spray Foam Insulation is the Best type of Loft Insulation
Safe to use
Spray foam, if used by a professional and reputable company is a safe and energy efficient way to insulate your loft. In particular, Icynene spray foam has approval from the Energy Saving Trust, has certificates from BBA, ETA and IAB, and does not contain any products or chemicals that are harmful to human beings.
A sturdy insulation
You can guarantee with spray foam insulation that you will be able to protect your home from the cold air. This is because spray foam is so secure, and can fill the tiniest of cracks and crevices to trap both the cold and hot air and expands out as it dries. This will protect your home all year round, as well as help you run a more energy efficient home as no heating will escape through your roof, which in turn will save you a significant amount on your heating bills in the long run.
Prevent damage
Spray foam can help prevent any damage to your home, for example, by eliminating the risk of any moisture seeping through in the Winter and therefore, preventing any mould. It can also create a barrier to the outside world, so you don't have to worry about insects or rodents entering your loft space and digging through your strugglings, or leaving waste.
Loft Insulation Cost
The cost of your loft insulation will entirely depend on the size of your loft, and what insulation you choose. This is because the materials come in a range of styles and sizes, and there may be a large space to cover. The costs will also need to cover the specialist contractor that carries out the work.
The investment of loft insulation is a worthwhile one, as you reduce damage caused by mould or rodents, and eliminate any heat escaping while supporting the structure of your property
Speak to a reputable specialist today to find out more about the right loft insulation for you and the costs involved.