Loft insulation is a layer of material placed in the attic or loft space to reduce the amount of heat lost through the roof, therefore lowering energy bills. Without Loft Insulation, approximately 25% of all the heat of your home gets lost through your roof.
The installation costs of loft insulation are forecasts that are not subsidised and might vary significantly. If you hire a professional to complete the task for you, your bill will increase eventually.
If your loft is dry, accessible, and has joists that are evenly spaced, the cheapest and most straightforward way to insulate it is either with spray foam or with rolls of blanket roof insulation placed between the joists. Only a professional like Home Insulation Contractors can install spray foam and they will blend the material at your house.
A chemical reaction when combined produces thick liquid foam that is sprayed out using a highly specialised applicator. The foam quickly fills in gaps and then quickly contracts to form a thick blanket. Spray foam insulation is beneficial for your loft health because it is:
resistant to bacteria, mould, and mildew
makes a seal that is airtight
a long lifespan
simple to install
acoustic properties
How Much Does Loft Insulation Cost?
"The cost of loft insulation in the UK is between £20 and £50 per square meter, for spray foam insulation depending on the thickness and complexity of the installation."
The loft insulation UK cost is likely to be a crucial consideration when searching for loft insulation. But, this is not always a straightforward question. Many different factors come into play when trying to figure out how much does loft insulation cost? So there is no exact answer to this question without getting a quote. When calculating how much your new loft insulation installation will cost, you will also need to factor in additional costs, such as the following:
The size of the area that you need to be insulated.
How easy the area is to access.
The amount of time that the job will take.
Whether existing insulation needs to be removed first.
As well as the factors above, you will need to consider which type of insulation you should use and what are the costs of different loft insulation materials? Once you understand the costs involved, it will be easier for you to decide on the insulation material you want to use.
| | | | | | | | |
| --- | --- | --- | --- | --- | --- | --- | --- |
| Spray Foam Insulation Cost | HOUSE SIZE | BLANKET INSULATION | LOOSE-FILL INSULATION | SHEET INSULATION | BLOWN FIBRE INSULATION | LABOUR COSTS | TIME REQUIRED |
| £20 to £50/m² | Terraced house | £125 to £160 | £180 to £225 | £250 to £310 | £1,375 to £1,720 | £150 to £300 per day | 3 to 4 hours |
| £15/m² plus the cost of installation | Semi-detached house | £200 to £250 | £290 to £360 | £400 to £500 | £2,200 to £2,750 | £150 to £300 per day | 3 to 4 hours |
| semi-detached three-bedroom (cost over £1,000 to insulate) | Detached house | £300 to £375 | £430 to £540 | £600 to £750 | £3,300 to £4,125 | £150 to £300 per day | 4 to 6 hours |
Types of Loft Insulation
There are different types of loft insulation in the UK to choose from.
Spray foam insulation- Spray foam insulation is a type of loft insulation that typically costs around £55 per square meter in the UK.
Sheet loft insulation- Sheet loft insulation is a type of loft insulation that typically costs around £15 per square meter in the UK.
Loose-fill loft insulation- Loose-fill loft insulation is a type of loft insulation that typically costs around £7.50 per square meter in the UK.
Blanket loft insulation- Blanket loft insulation is a type of loft insulation that typically costs around £5 per square meter in the UK.
For the past 30 years, spray foam insulation has been used, and recently, this form of insulation has become increasingly popular. The main reason for spray foam insulation's popularity is that it offers many advantages over other materials. Many people rule out using spray foam insulation as it is often considered a more expensive option when compared with the more traditional insulation materials. However, this is not always the case.
Ask your installer about the content and structure and stay away from formaldehyde. Some spray foams are environmentally friendly and emit no toxic gases.
How Much Does it Cost to Have Spray Foam Loft Insulation Installed?
Until recently, many people considered "spray foam loft insulation cost UK" more expensive due to its many features and benefits. But, using spray foam insulation in your home is probably not as expensive as you think. There are a few different variables that impact the cost of having spray foam loft insulation installed at your home; these include:
The contractor you use to complete the work.
The type of spray foam product that is used to insulate your property.
The thickness required for the insulation.
Spray Foam Loft Insulation – A Cost-Effective Solution
Despite often being considered an expensive loft insulation product, spray foam insulation can provide a cost-effective solution for your insulation needs. When choosing loft insulation, the main consideration should be the effectiveness of the materials. While some insulation materials may cost less to be installed, these may not deliver the same benefits of spray foam insulation.
When you choose spray foam loft insulation, you will be able to gain a cost-effective insulation solution that provides a return on your original investment. Aside from the price of having your spray foam loft insulation installed, you will need to think about the energy-saving benefits it will provide. Having spray foam loft insulation installed could save you up to 50 percent on your energy bills, which adds up to a significant saving. This means that it should only take a few years to see a return on your initial investment in the installation. Here are some further benefits of choosing spray foam loft insulation in your home:
Spray foam insulation can be used to insulate a variety of surfaces, including walls, roofs, lofts, and floors, so it can be widely used throughout the home.
Most homes lose the majority of their heat through their roofs, and even with insulation, some air can escape. Using spray foam insulation provides an air-tight insulation solution, helping to make your home more energy-efficient and save you money.
Open-cell spray foam insulation is soft and flexible, meaning that it can yield to movements in the building and maintain its air-tight seal, unlike traditional insulation materials.
Spray foam insulation expands to up to 100-times its initial size, which allows it to spread into even the smallest cracks and gaps, ensuring that it is entirely air-tight.
Spray foam insulation is installed by professional contractors using specialist equipment to ensure that you receive the best results from your insulation installation.
When you select open-cell spray foam insulation, you will benefit from insulation that is breathable. This means your home will not suffer from condensation and will avoid mould formation, which can cause the timber in your roof to rot.
The Bottom Line
Choosing to use spray foam insulation for your loft may not be cheaper than traditional insulation solutions, but it certainly delivers on value for money in the long term. Spray foam insulation provides your home with a significant opportunity to save money on your energy bills while keeping your home warm. If you want to eliminate condensation and mould, reduce heat loss, and save money on your energy use, then spray foam loft insulation could be a perfect choice
Loft Insulation – How Does It Work?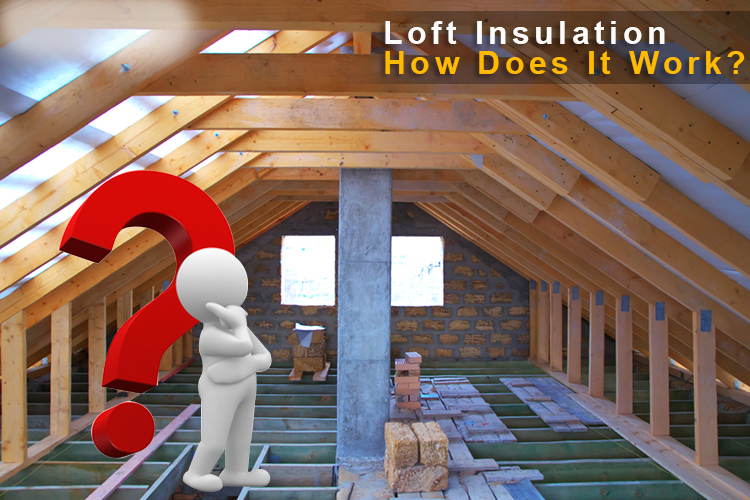 Rolls of mineral fiber or foil-backed felt are used to insulate most of the lofts. These serve as blankets and can retain warmer air within your home. At times, mineral wool or spray foam can be sprayed into areas that are tougher to access. Out of all available insulation types, spray foam loft insulation is gaining a lot of traction among UK homeowners as it provides many benefits as compared to others.
Generally, insulation is set up between loft joists. It can prevent the rise of heat in your home to the loft. It can be easy and fast for you to set it up on your own if DIY is what you are interested in. Such kind of insulation is referred to as 'cold loft' insulation but does not provide 100% proper insulation to your loft.
In case you opt for a loft conversion or would like to keep the loft in your home heated, you may fit the insulation to your roof inside. It is referred to as 'warm loft' insulation. However, this is slightly trickier to perform, and it is possibly better that you let a professional handle it.
You may even opt for loose-fill insulation in case it is tough to access your loft from inside your home, or in case there are some corners that are difficult to reach. At DIY stores, you can find loose-fill insulation – some of which may be made of recycled newspapers or cork granules. Or you might like to get a professional use specialized equipment for the setup of spray foam insulation.
Loft Insulation – How Much Is Required?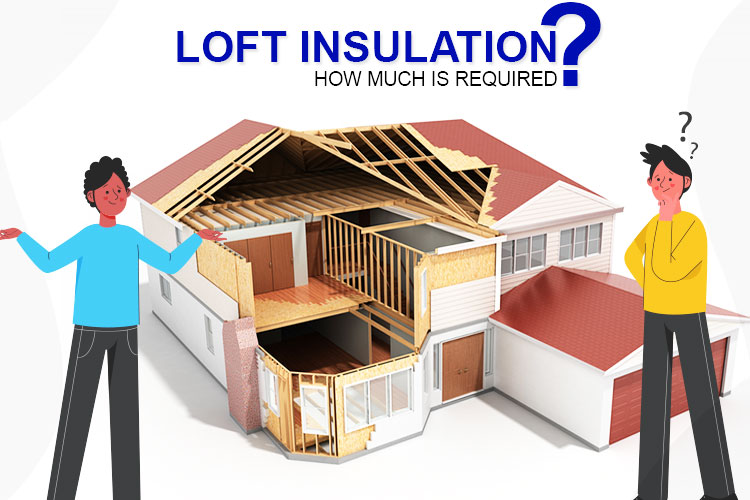 It is advisable that you get your loft insulated to as deep as recommended by building control. Even in case loft insulation uk cost is there already in your home, it can be a good idea to look at how much you have at present. This is because there has been a change in the guidelines. A little while ago, 100 mm insulation was regarded as sufficient. In case you have had such insulation for some time, you might be paying a lot still for household energy cost. With the addition of more insulation, it can be possible for you to save a lot of money.
Loft Insulation – How Does It Help Reduce Carbon Footprint?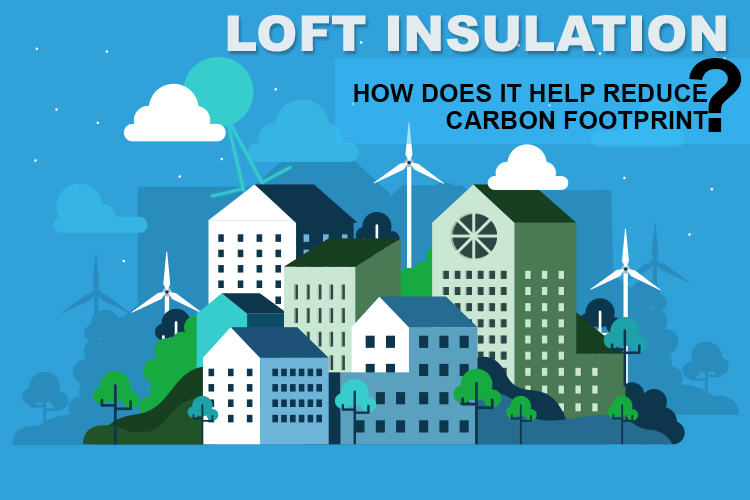 With Loft insulation, you can reduce carbon emissions in your home, as well as manage to save money. With the use of 270mm insulation in a detached home, annually 990 kg of CO2 can be saved – which amounts to the fuel expenses of one London – NY returns flight. You can save 550 – 580 kg of CO2 annually if you stay on a terrace or in a semi-detached home.
How Can a Loft Conversion Be Insulated?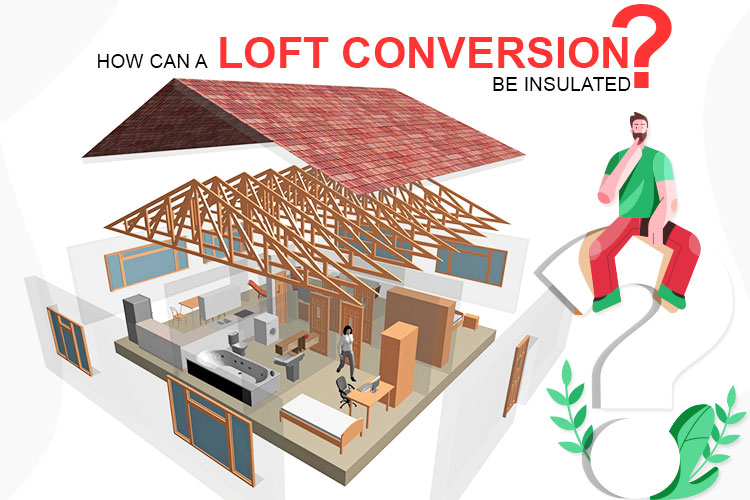 In case you use your own loft like an extension of your living space, you need to get the roof inside insulated instead of the floor of the loft. "Warm Loft "or Roof insulation installation is costlier than it is the case with regular insulation. However, you can save much more money on heating expenses. This can help keep your loft warm and comfortable.
Recently, loft roof insulation is done by having spray foam installed between the rafters of roofs. As spray foam can cover every gap and crack in your roof, there will be no escape from warm air through the roof. It is more complex than regular home insulation contractors uk. Thus, it is possibly better that you spend on professionals to carry out the setup.
Loft Insulation Savings
The yearly loft insulation uk cost that can be found through the reduction of your energy bills varies accordingly. The correct insulation will save you hundreds a year and over time insulation will save you enough money to easily cover the costs of insulation.
Try not to underestimate the cost savings you can achieve in the form of energy bills when installed the right way. By using spray foam insulation for your lofts, you can save up to* 50% on your energy cost.
Loft Insulation: Dos & Don'ts
Loft Insulation Dos
Do make sure you take the service of an accredited and experienced organization to renovate or install your loft insulation.
Do take advantage of our free site survey and 12 months no obligation quote service to see how much you can save on your energy bills along with reducing your carbon emission. Simply click and we will arrange a FREE site survey at a day and time that suits you.
Do use spray foam insulation if your space is little or have tight spaces. Spray foam can be sprayed into tight corners and areas with the use of a hose and pressurized air, and you can, in any case, take advantage of spray foam loft insulation in the UK even in awkward spaces or just in general as it has so many advantages over other types of insulation.
Loft Insulation Don'ts
The loft insulation don'ts are crucial to keep in mind, as they help you save money and prevent you from harming your loft space, please keep in mind that loft insulation is not a DIY job.
With that in mind, please read these important instructions regarding what not to do when insulating your loft:
Don't ignore the loft insulation guidelines regarding the necessary quality of insulation material and thickness. These guidelines are there for a reason and ignoring them will mean you could waste your money on insulation that isn't and energy efficient and it doesn't keep your home warm.
Do not do loft insulation on your own. It requires an expert and certified installer to do it. The removal of old insulation may expose you to harmful chemicals. Also, while doing spray foam insulation, you could be in harm's way if you aren't a skilled professional. Don't use insulation materials that are NOT approved for use in loft spaces. Use only certified and accredited companies to recommend the correct insulation for your home.
How to Find Insulation Professionals?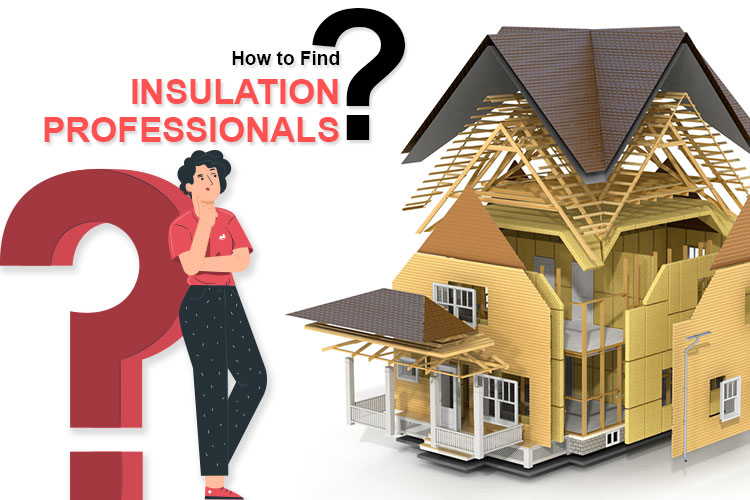 In case you require a professional for your roof/loft insulation, try to find a company that is fully accredited and licensed to carry out loft insulation services. Few of the accreditation you can check are BBA, Trustmark, KIWA, and more. You can also find our top reviewed insulation companies on checkatrade.com.
Many people like to go the DIY way to have their loft insulated, to get the job done without spending money on professional installation, but the job turns out to be sub-par in that way. Thus, it makes more sense to hire professionals who possess the tools, knowledge, technology, and experience to carry out a fast and proper loft insulation installation. Contact us today to get in touch with a fully accredited Home Insulation Contractor UK in your area.
If you do have any questions, please don't hesitate to contact us.
Frequently Asked Questions